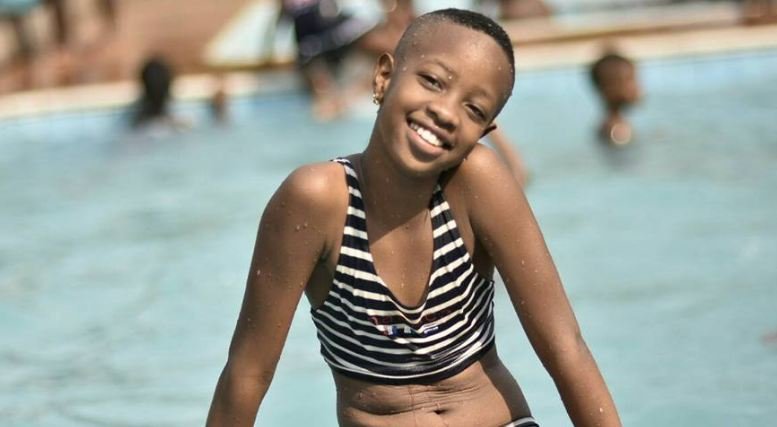 Bebe Cool's daughter, Beata Sophie Nantongo has today turned a year old. To mark her daughter's birthday, Bebe Cool wrote: "If I was to ask Allah for anything,I would be unfair coz he has given me you my princess. Happy...

The post Bebe Cool marks daughter's 10th birthday appeared first on Bigeye.ug....
Published By: Bigeye - Monday, 9 January
New In Last 40 minutes
Bebe Cool Nails a Multi Million Deal with Africell Uganda Ugblizz (Today) - When your among the top trending artists then such juicy deals can never leave you out and that is theThe post Bebe Cool Nails a Multi Million Deal with Africell...
Older News
Bebe Cool, Sheebah Land Africell Gig Red Pepper Business (Today) - Bebe Cool, Sheebah Land Africell Gig Africell has unveiled top artistes Sheebah, Bebe Cool, David Lutalo and Ziza Bafana as their ambassadors for their new campaign SWIFT bundle. The four artistes...
Bebe Cool, Lutalo, Bafana and Sheeba to bag 400m each Sqoop (Yesterday) -   The beauty about the music industry is that an artiste can wake up one day and be presented with an endorsement deal worth millions of shillings without having had...
Bebe Cool, Ziza Bafana And Sheebah To Bag Ug Shs 400 M Each Chano8 (Yesterday) - Musicians Bebe Cool, Sheebah Karungi and Ziza Bafana are each 400m richer after they were signed by Africell to be their new trending don't be cheated data campaign' that the...
Gagamel Crew gets a new home Show Biz Uganda (2 days ago) - Gagamel Crew and Band of singer Bebe Cool has acquired a new home in Ntinda, we can confirm. Bebe Cool alongside his band will be performing live every Tuesday night...
PHOTOS: Meet Nana, The Now-Famous Bebe Cool's Vixen Chimp Report Entertainment (3 days ago) - You probably saw her in Bebe Cool's "18 and over" video and she left you wondering, who that girl could be. She's called Nana Webber, a Rwandese born Instagram queen,...
PHOTOS! Stella Nyanzi Twins Celebrate 10th BD In Style As Warrior Mom still In Jail Xclusive (3 days ago) -   THEIR WARRIOR mom might be in Luzira Prison but that hasn't stopped scholar Stella Nyanzi's twins from celebrating their birthday in style. The weekend was one hell of a...